Foodservice equipment

repair



24/7 Emergency equipment repair
From the danger of food spoilage to losing sales opportunities, there's a lot at risk when the equipment in your commercial kitchen isn't working. That's why at TMR, we're here when you need us — 24 hours a day, 7 days a week.
Our expert technicians service a wide range of cooking, refrigeration, and beverage equipment. They also carry an extensive inventory of commonly used replacement parts in their vans to get your kitchen back up and running as quickly as possible.

Expert technicians with
expert training
At TMR, our technicians have access to our rigorous Tech24 University training program, based on a combination of CFESA principles and practical field experience from our 40+ years in the industry. They also carry advanced technology with field access to a range of resources to ensure that even the most complex jobs are completed in the most efficient way possible.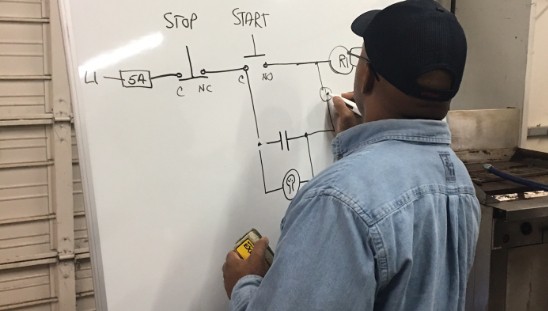 You can count on us for:
Authorized service for 300+ manufacturers
Expert technicians with Tech24 University training
GPS-enabled trucks with an extensive inventory
of parts
Overnight shipping available for any parts
not in stock
Whether your foodservice equipment needs an immediate repair or regular maintenance, or if you're installing or removing equipment, TMR has you covered.