At TMR, our training and commitment to "do the right thing" allows us to truly take care of our customers — creating a superior service experience that includes honest, thorough communication and expert service.
In everything from concession operations to national foodservice brands, our customers count on our knowledge, experience, and self-performing technicians to maintain and repair the commercial refrigeration, cooking, and beverage equipment that is essential to their business.
Safety first
We will ensure all associates have the right tools, training, and PPE to work and drive safely.
Take care of our Customers and Associates
We must constantly delight our customers through our operational excellence. Doing so necessitates the skill building and development of our people.
Integrity Always!
Embrace Continuous Improvement and the Entrepreneurial Spirit
We must always strive to improve and want everyone to be part of the solution.
Professionalism
Look, act and communicate with respect and dignity.

Expert Technicians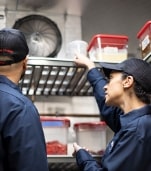 We provide much more than just on-the-job training for our technicians at TMR. We're dedicated to building their expert skills and helping them develop lifelong careers by utilizing Tech24 University and manufacturer supported training. Rather than working around knowledge gaps, we provide our field technicians with the ground-up training and support they need to tackle the most difficult technical challenges.
Technology at TMR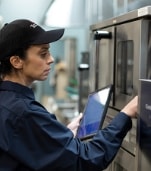 At TMR, your customer experience starts from the moment you place that first service call via phone, email or electronic form and doesn't end until the work is finished. That's why we use the latest technology to make sure that we provide the highest level of service in everything from our GPS-enabled dispatching to handheld technology for our field technicians.